Laguna Niguel Custom Crowns and Bridges
Get Your Smile Back at OC Lifetime Dental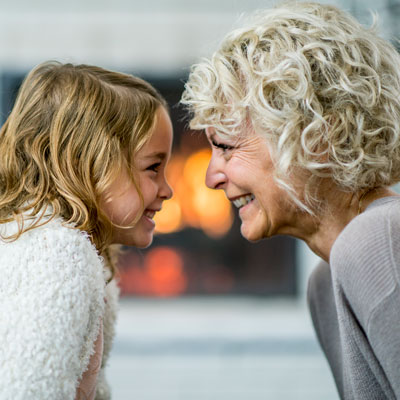 When you experience tooth loss or significant damage to your smile, OC Lifetime Dental will help you get things back on track. Sometimes, that means replacing your teeth with a dental bridge or covering a broken one with a crown.
Stacked Porcelain: When Quality Counts
We use one of the best dental labs to produce high-end porcelain crowns and bridges for every treatment. Anyone can order a cheaply made crown, but our stacked porcelain designs are made in such a way that you can't tell the difference from the restoration and your adjacent natural teeth. The detail that goes into our ceramic crowns and bridges is impeccable. Everything from the tiny grooves, surface coloration and bite marks are a work of art. We've never had a patient say that their new tooth doesn't look like part of their natural smile.
Dental Crowns vs. Dental Bridges
A crown covers a tooth with structural damage—such as one with a large cavity, crack or that had a recent root canal. Bridges fill in open spaces left by missing teeth, using crowns on each end to attach the restoration on top of supporting teeth on either side of the gap. Either restoration can also be placed on top of dental implants, as a permanent solution for tooth loss.
Planning for Treatment
The crown and bridge treatment processes are nearly identical. When you come in for your preparation visit, Dr.  Aveed Samiee will numb the tooth or teeth in the region that are being treated. Next, she'll reshape them so that a crown or bridge can slide over the teeth without feeling bulky. At times, badly worn or broken teeth will also need a buildup. We'll take a mold of your mouth that our lab will use to create the stacked porcelain restoration. In the meantime, we'll make a temporary crown to wear over each prepped tooth. About 2-3 weeks later, your permanent crown or bridge will be ready. The second visit won't require any numbing; we'll remove your temporary and cement the porcelain one into place. Our design process ensures that the new restoration fits like a glove, every time. It's a fairly simple appointment!
Giving You Choices
If you've had previous dental work, you may have experienced instances where you've felt pushed into treatment you didn't like or want. Our goal is to give everyone two options when it comes to their oral health; one is for wants and the other for needs. As we help you create a plan that restores your smile with durable and translucent porcelain, you'll also have the opportunity to change existing dental work if you choose to do so. While it's not mandatory to update discolored or dark crowns until they start physically giving out, our cosmetic design process can help you achieve better aesthetic results that you'll be happy about showing off.
Request an Exam Today
Learn more about our cosmetic porcelain bridges and crowns. Book an exam today! CONTACT US »

---
Crowns and Bridges Laguna Niguel, CA | OC Lifetime Dental